Actress, Philanthropist, Filmmaker
"This is a mission. And a gift. A higher power comes through me. I'm being used to bring a message"
Sometimes, someone's poise and personality is evident the moment they speak.
---
What Katie Cleary is speaking of is a long-held belief that engaging, strong women need to encourage other engaging, strong women.

If Katie's face looks familiar, it could be because you've watched her charm contestants while clicking open one of those all-important silver suitcases on Deal or No Deal. Or maybe you saw her dream come true a few years earlier when Tyra Banks herself phoned – on camera, of course – letting Katie know she'd been chosen to compete on the first season of America's Next Top Model. She's a girl from Chicago who followed her dreams all the way to Hollywood. No doubt, it's a success story, if only because it has given Katie the megaphone she needs for a higher calling: making sure animals everywhere have a voice.

"First and foremost, I am an animal lover," she declares. "I'm an animal advocate, an animal activist, a conservationist. That's my passion. That's always been my passion."
It's a seed that was planted early.

"It came from my Mom!," Katie remembers. We would rescue kittens. Squirrels that would fall out of a tree, baby birds. We'd take them to the family vet, get them healthy, then release them back into the wild," she remembers. "I wanted to be a zoologist or a veterinarian."

But those early plans took a professional detour when a talent scout approached Katie and her mother at a festival in Chicago. By age 12, Katie had her first modeling contract with Elite Kids Division. She didn't know it yet, but that year would be a big one for the budding activist. It was around that time she happened to see a mailed advertisement from the World Wildlife Fund, an international organization founded in 1961 for wilderness preservation. Katie couldn't help but stare at the glossy flyer adorned with gorgeous pictures of animals, warning of the impending extinction of tigers. Something stirred deep inside her.

"I just couldn't comprehend that they could go extinct! One of the most beautiful species on the planet. It just didn't make sense to me," she says. "So, I went to school and I raised money, just by asking people. I raised a few thousand dollars!" she says with a chuckle.

Perhaps she didn't know it then, but that was the beginning of Katie recognizing what she knows now is meant to be her life's work. In 2012, she started a non-profit animal welfare organization called Peace 4 Animals. It has raised millions of dollars for animal rights organizations around the globe. She also launched the news site World Animal News, available online, something she's working to take to more mainstream levels.

"My goal right now is to try to get World Animal News on a BBC or CNN platform, as the first-ever animal news show on television. I'd love to host it and produce it. CNN's Anderson Cooper will do a story on the ivory trade, and that's wonderful. But we need something on a more regular basis, something to really educate people and start a conversation," she says. "We are destroying the planet. Extinction is happening so rapidly, and we'll be the last species to go. It will happen."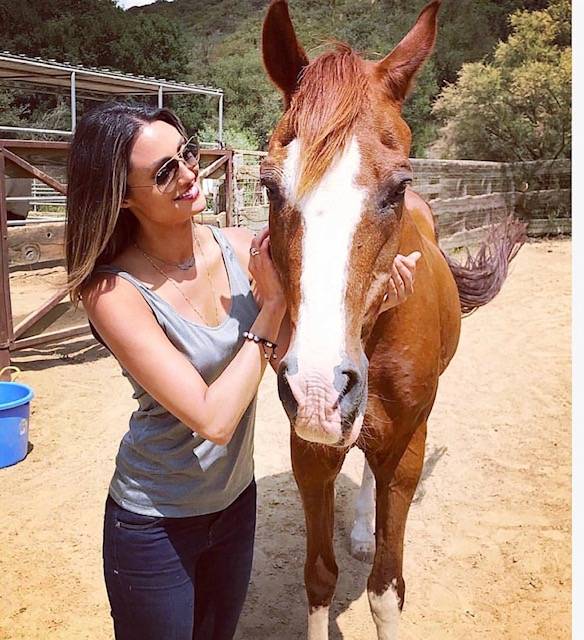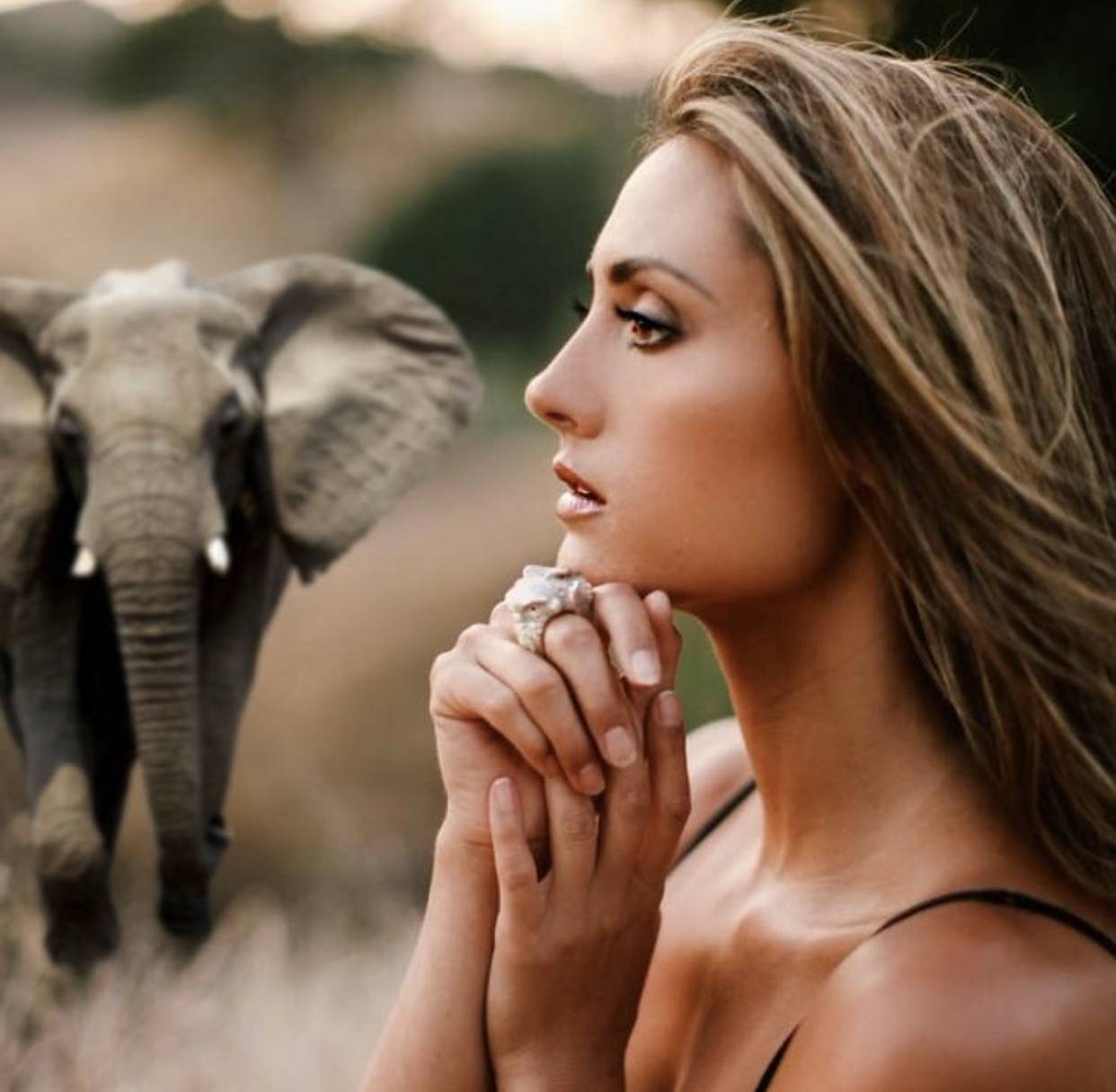 In 2014, Katie was the impetus behind the documentary Give Me Shelter, a "labor of love" she personally funded and produced. The film ran for two years on Netflix before being purchased by National Geographic. She's at work now on a follow-up documentary We Are One. Katie also notes that Peace 4 Animals is working together with her partner organization, Social Compassion In Legislation to change laws in California. It's an ongoing battle, but she's not showing any signs of slowing.

"This is a mission. And a gift. A higher power comes through me. I'm being used to bring a message," she says with zero hesitation in her voice.

That is not to say that Katie doesn't take time for herself. If she's not at home – taking care of the 3 dogs, 9 cats and a horse that are quite possibly the luckiest pets on the planet – you can probably find her near the ocean.

"Paddle-boarding, boating, just hanging out at the beach. I love the water. I need to be around water. It's like a magnet to me. The closer to water I am, the happier I am."

She also loves to travel, to tropical destinations in particular, with a special affinity for Hawaii. But Katie goes so far as to call Africa her "second home."

"I really feel like I belong there, for some reason. Kenya felt almost familiar, like it was my home. It was unlike any experience I've ever had in my life."

For now, this passionate, straightforward, and often opinionated leader is happy to be living in California where she swears animals follow her around. Often, as she's driving down the street, she'll see a kitten and pull over to rescue it. Or a dog will spot her car and jump in the backseat, already trusting in her, happy to ride around while together they search for its rightful owner.

Given her long history of deep animal connections, it might not be much of a surprise that Katie eats a plant-based diet, free from meat and all animal products. Being vegan is something she's proud to practice, but realizes that others have to make the connection and choice on their own, on their own time, when they're ready to make the leap. She does believe that social media is helping consumers make the connection between animals and the animal products they consider buying.

Katie Cleary is a fascinating figure. She understands that most people will define her by how she has chosen to make a living. There is money to be made modeling and acting, after all; Katie's astonishing beauty and dogged determination will no doubt ensure she's successful in front of whatever camera she chooses. But it's her greatest hope that women everywhere will, instead of merely reveling in their successes, instead use them for the greater good.
"We have too many followers. We need leaders. And if it's not the animals, or veganism, or the environment, I hope they'd choose something that will outlive them. Something greater than themselves. I think that's our mission here on this planet. We have such a short period of time that we're here to make a difference."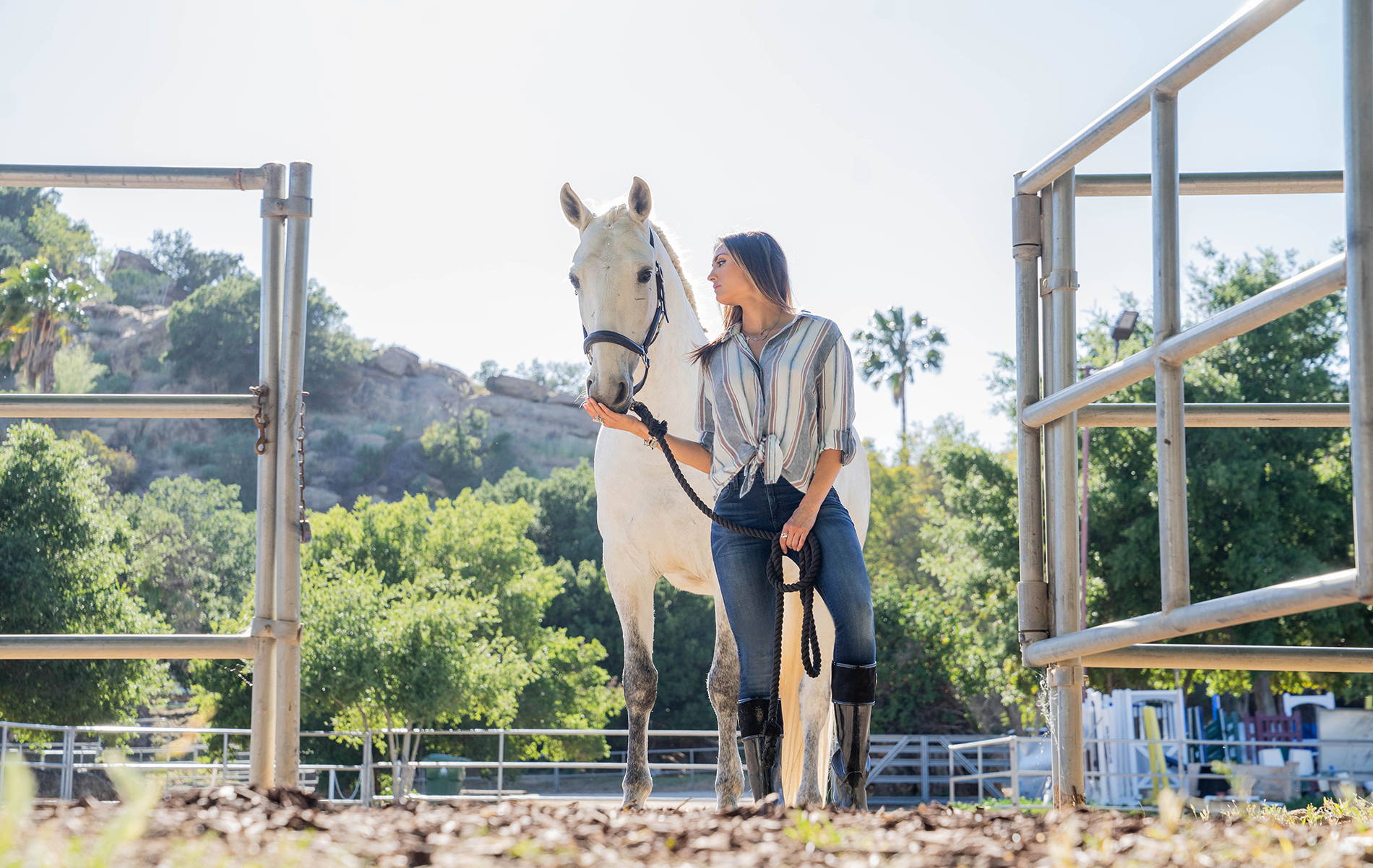 HAVE A STORY THAT YOU WOULD LIKE TO SHARE?
We have created a community just for you!
Click the link below to join the Heroes & Heritage Facebook Group.